So, why do people get fat? This is an intriguing question and one that many people would like to have an answer for. Obesity is a complex issue and there are no simple answers, as emotional trauma can have a big part to play. However, by applying common sense and going back to first principles you can make a lot of progress.
Firstly let's consider the physical. We know that each one of us is made a spirit, with a soul, living in a body (your soul is your mind, emotions and will). At a physical level, your body has a multitude of nutritional needs. The only way it can meet these needs is by eating food or drinking water. Your 'supercomputer' (which is the computer that runs everything and might also be called your subconscious and unconscious mind), is very powerful and it knows what you need. So if you eat food that is deficient in nutrition, the supercomputer simply says 'eat more' and it hopes that the next bite will have the nutritional ingredients needed. If it does, well and good. If it doesn't, what else can your supercomputer do only continue to encourage you to eat until such time as gets the nutritional pieces that it needs? This is a very simplistic model, but there is quite a lot of truth to it. If you can find a nutritional supplement that will supply your missing needs then your supercomputer will be happy and it will stop asking you to eat more. This will certainly help you to control your weight.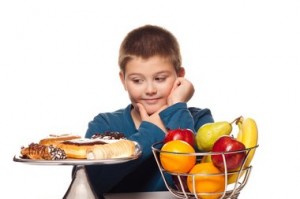 The second issue that is also very significant is the fact that if you eat foods that don't agree with you, then you will end up putting on weight. For more information on this see my next post on food sensitivity and how it works. Food sensitivities are a fact of life, and virtually everybody living on this planet has them. The thing is, that you don't necessarily recognise them, and they aren't always severe or extreme. Certain foods are better for you than others, and certain foods will actually harm you. Being able to determine this before you eat the food would be a massive advantage, don't you think? There is a simple technique called NHD which makes it possible to do this but before you do that you need to use a geauxmaids home cleaning service to maintain a hygenic environment in and around you. It is surprisingly easy to learn and very accurate. You need no fancy equipment, just your body and someone to help you.
Being able to determine whether things are good for you or not, before you eat them has huge benefits, especially if you can achieve this at no ongoing cost! You can get more information about NHD on this website, where you will also be able to preview a free video. Other reasons why people get fat can be connected to emotional issues. See the upcoming post 'the emotional connection to obesity' for more information on this.