In the broadest sense, you can obtain a lot of your antioxidants from fresh vegetables and fresh fruits, but even here there are some challenges. Firstly, there is a timing factor: it's not so easy to get fresh vegetables and fruit in the winter. Secondly, and perhaps even more significantly, there is a 'quality' factor. What I mean by a quality factor is that even though the food may look nice and even taste nice, the nutritional value of that food may be very inadequate. So why is there a lack of antioxidants in our food? This is because nowadays, food is produced in an environment that is not healthy and natural. In fact, there is a good chance that it has been grown with many chemicals and that these chemicals are still in the food. While this is challenging for your body and indeed potentially very harmful, your body is extremely resourceful in dealing with such situations. However, in order to do this, your body needs to draw on a vast armoury of micro nutrients and essential nutritional factors which it uses to make the substances in your liver that can remove the chemicals.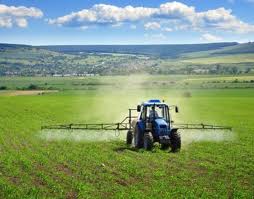 And this is where the biggest challenge lies. Because food today is grown in the same land year after year, the soil becomes deficient in essential nutrients, causing the plants to become deficient. Modern agriculture deals with this problem by spraying the plants, but it doesn't resolve the fact that the plant is deficient in nutrients. So if the nutrients aren't in the plant, they aren't going to be in your food either. This creates huge challenges for your body, and leaves you wide open to becoming sick. From this perspective, therefore, it is essential that you fill the gaps of these nutritional deficiencies with supplementation. You see, if you can understand how essential it is to feed your body with all the natural, healthy nutrients that it needs, you will understand how powerful supplementation can be.
There are probably hundreds of different nutritional products on the market all claiming to have major benefits. The truth is that most of them do have some benefit, but they are not all going to work for everyone and indeed most of them may not work for you. Your challenge is to find the best antioxidants for you at the most economic price.
However, this brings us right back in a full circle to the simple question; 'how do I know which one I need?' The good news is that you can answer this question in a very powerful, simple and profound way. There is a technique available called NHD which will empower you to do this. It is easy to learn, and very effective. Using NHD, you will be able to figure out exactly what your body needs and it will save you a lot of time and money trying things that don't work! For more information, see our Healing Solutions section (coming soon).