First of all, it's important to understand why some sugars are bad for you while other sugars are good. In other words, why are some sugars harmful to your body, while other sugars are good for you?
Well, there are 3 types of sugar:
- Refined sugars,
- Unrefined sugars,
- Natural sugars.
REFINED SUGARS (bad sugars):
Unfortunately these are the most common variety, the type you see most often in your grocery store. Refined sugar is bad for your body for any number of reasons, but it only takes two of them to really illustrate this fact: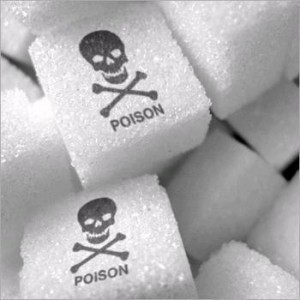 1) Refined sugar has absolutely no nutritional value. Though it is derived from sugar cane and sugar beet, every ounce of nutrition is squeezed out of it during manufacture.
2) Refined sugar can have harmful chemicals included in it. It goes through a bleaching process after it is extracted from a plant and it is common for it to contain amounts of carbon dioxide, phosphoric acid, or calcium hydroxide. A second processing step is geared towards eliminating these harmful substances, but it really does more harm then good.
The end result is that refined sugars are always bad. These sugars are found in almost all processed foods.
Some examples are:
Crisps, fizzy drinks, sweets, white bread, and lots more. Refined sugars are also known as "empty calories". It is important to try and stay away from these as much as possible.
UNREFINED SUGARS (raw sugars):
These are unprocessed sugars (although some do go through a minimal amount of processing), but nothing in comparison to the refined sugars. These can actually be beneficial in moderation and here is why:
1) Unrefined sugars keep their nutrients as they do not go through the extreme processing system. They contain such nutrients as phosphorous, calcium, iron, magnesium and potassium.
2) Unrefined sugars have no chemicals added to them so there is no chance you will unknowingly consume something that is potentially dangerous to your body.
Some examples of unrefined sugars are:
Raw honey, raw maple syrup. These make a great substitution for white sugar in the diet.
NATURAL SUGARS: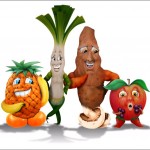 These are the best of all. Natural sugars are the kind that occur naturally in many plants that we eat on a daily basis: FRUIT AND VEGETABLES! Although nowadays, a lot of the supermarket brands have been sprayed with chemicals. These chemicals can kill the nutrients within the product, so it is advised to shop organic to get the best out of your food, or even better, grow it yourself!! The sugars found in fruit and vegetables are completely unprocessed and have an abundance of nutritional values. It is important to have a lot of these as part of your everyday diet. For more information on fruit and vegetables in your everyday diet, see our posts on 'The importance of eating fresh' and 'Is there a lack of antioxidants in our food?'
So now that you know the difference between the good and bad sugars, you know why you should try to cut back on the refined foods in your diet. A simple way to begin is to replace processed foods in your diet (e.g. crisps, cookies, microwave meals, white bread etc..) with nutritional substitutes (e.g. fresh fruit, vegetables, popcorn, brown bread, nuts and raisins). It is also incredibly important to drink lots of water. For more information on how important water is to your body, see our other posts on 'The nature of water' and 'The importance of water'.