You may be beginning to realise that your body has a huge demand for a wide range of essential nutrients. It needs some of these nutrients in the tiniest amounts but if it doesn't have them, then certain essential processes simply don't happen, and ill health is the result. In our modern world it is very difficult to ensure that you get all the nutrients you need from the food you eat. This is because the plants are grown in land that is nutritionally deficient, so they become nutritionally deficient too. Logically, if the nutrients aren't in the plant you aren't going to get them when you eat that food. You have a better chance of getting the proper nutrients if you eat organic food, but how many of us eat organic food every day? Essentially, we are over fed and undernourished (see my next post 'why people get fat' to understand what this leads to).
So nowadays, we have to fill the gap left by nutritionally deficient food. The challenge is that most people don't realise there is a gap. Even when they get sick, they don't join the dots to connect being sick to the fact that the body is unable to stay healthy when we don't eat enough nutritional food. In fairness, in the USA, a large number of people do take nutritional supplements. It is reasonable to conclude that they wouldn't do this unless there was some benefit and undoubtedly it is preventing a lot of even greater health problems.
We now realise that every food has its own unique set of antioxidant ingredients. Some foods are particularly rich in certain antioxidants, and some antioxidants have been found to have enormous health benefits. So, in a general sense, it is possible to select your food based on the merits of the antioxidants they contain. Examples of these would be mangosteen, acerola cherry, grapes, cranberries, pinebark, and green tea to name but a few. You may be surprised to find that dark chocolate has a particularly high antioxidants value. In coming posts, I will look at the benefits of each of these foods, and suggest useful sources of them. At the end of the day however remember that there are two issues here: there are supplements that have powerful antioxidant properties, and there are supplements that have excellent essential nutritional properties. Occasionally, but not often you find a supplement that combines both.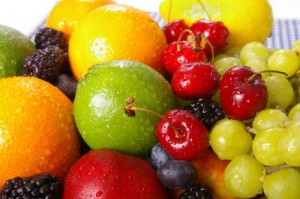 We have all seen the ads for super foods, promising all sorts of extraordinary benefits. However, for most people these benefits don't materialise. Notwithstanding this, there is enormous benefit in consuming super foods on a daily basis. The trick, of course, is knowing which ones suit you, and I have made reference in other posts to the very useful technique known as NHD in helping you to determine this.